Here are some of the catwalk shoes that stunned vogue.co.uk for this season!
Lovely beads on the front and classy coloured sand located in the heel – really, artisan perfection we'd wear for more than 100 years.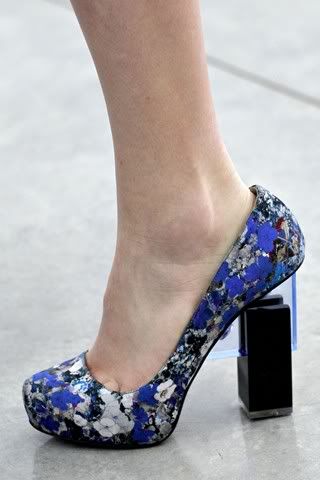 In connection with his new edgier vision this season, Mr. Erdem gave us this shoes with a heel, albeit in his very delicate painterly floral prints.
And my favorite! Karl Lagerfeld's mixed-skinned boots made for Fendi – this is worn with ripped tights! Very unique, and catchy!